The Aero Club of Catania was founded in 1934 by a group of enthusiasts, some of whom from the twenties of the last century flew with some private airplane on the Catania-Fontanarossa airport.
With the only short pause in the second world conflict, the Aero Club in Catania has always worked to promote aeronautical culture, including through an efficient Flight School that has reached unquestionable levels of professionalism until it becomes one of the most important Italian training organization.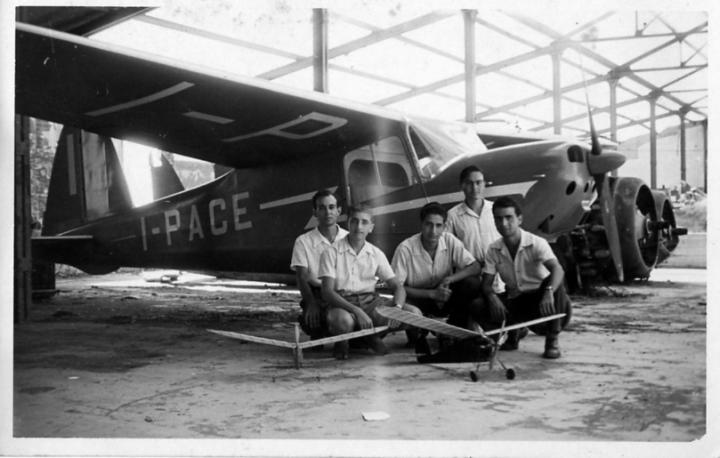 The flying activity takes place at Catania International Airport in ideal climate conditions that allow the Pilot student to train for an average of more than 300 days a year (practically every month) as well as giving him the possibility of immediate integration with commercial traffic.
The Civil Airport of Catania is currently one of popular stopover in Italy (9 120 913 passengers in 2017) and hostes 70 airlines providing day-to-day connections with major national and European destinations.
Aero Club has a hangar for its aircraft and has a well-equipped workshop for all maintenance operations required to maintain airworthiness (certifications according to Part 145 and CAMO).
In the premises of the Aero Club there are halls for theoretical and vocal lessons for the learning of radio-telephone procedures, also in English language. To accommodate non-resident students, the Aero Club uses conventions with hotel and bed and breakfast facilities near the airport.
The same students can enjoy of a free daily shuttle service. The social fleet consists of seven aircraft: six Single-engine and one multi engine.
Three are equipped for instrument flight. Aero Club flight activity has reached an average of 4000 hours per year in recent times.
In the same period, a total of 382 PPL licenses and 46 CPL-IR Professional Licenses with theoretical ATPL were issued to Flight School attendants.
Many of our students have found work at major airlines.